Push-Action Fasteners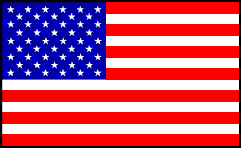 Manufactured in
the United States of America!
---
Access fasteners that operate, at least to close, by push-action are growing in popularity. This is due, in part, to the simplicity and speed of the operating motion. At the same time, push-action fasteners in general share a tolerance for thickness variation of the fastened parts that is wide compared to other types of quick-acting fastener.
The fasteners in this section are some of the most convenient to operate of the type that secure panels over supports. In addition, each one offers a rapid and tool-free installation procedure.
AR-4610 Line Plastic Fastener
Push-to-Lock, Quarter Turn to Open
AR-4610 Line plastic fasteners consist of a receptacle which is self-retained in a square hole in the fastened panel, and a stud within the receptacle. AR-4610 Line closes by pushing the stud inward with finger pressure. It opens with a quarter-turn of the stud, using fingers, a coin, or a hex key, depending on head style. In closing, AR-4610 Line passes through a square hole in the support material, where its four prongs lock as they are expanded by the stud.
Although this is a small fastener, AR-4610 Line is designed to stand up to frequent use on lightly-loaded access panels. Its prongs are rugged and the low-profile head is both unobtrusive and well-protected against accidental damage.
8404 Push Panel to Lock, Slide to Open Plastic Slide Latch
The 8404 Plastic Slide Latch is held in the closed position by spring tension. A stainless steel spring is nested at the back end of the one-piece latch body, and is contacting the back edge of the panel hole.
When the panel is pushed closed, the sloped pawl edge meets the support corner and slides the latch back. As the panel closes fully, the pawl clears the edge of the support and the spring slides the latch forward to the closed position.
The panel is opened by sliding the latch back with a finger.
This black thermoplastic latch has a clean, flush appearance. The panel hole is always concealed.